Giraffe 
Giraffe camelopardalis
These podcasts are drawn from Naturally Intelligent by Design– a fine art picture book and poetic tale that illuminates the creative strategies of 365 animals to adapt to a changing world. Their biological designs, community dynamics, lifestyles, movement, behavior– natural intelligence, can inspire us every day of the year to live happy, healthy, sustainable lives.
Naturally Intelligent
by Design
Weekly Podcast
Confident
I am inspired to be my confident me, like the Giraffe who stands tall amidst iconic wild giants in the savannah grass. Fearless, she travels far and wide- even 100 miles in stride. Giraffe feed on luscious, high quality acacia buds across this sub-Saharan countryside- yes, in Africa where giraffe reside. The hard-to-reach desert greens keep her lean and mean—always ready to deliver a fierce kick to another wild animal, who on her travels may make her ticked. That said, the Giraffe is generally a gracious, elegant soul. She's always thinking of the collective whole. And, when bending down in her awkward way in the blazing heat of the day to drink from the desert's scarce water bowl, she can rise swiftly from the deck to avert an impending threat. But, when danger comes rather close– as inevitably it will, camouflage is always her first defense drill. Normally, she blends in well behind her yellow and orange-checkered skin– when mixed into the desert brush or a cluster of protective kin. Remaining frozen in her track, she'll hope that the pattern on her back and her family pack hides her well and protects her from attack. Then, if approached by a predator in the open desert alone, she'll never submit and always transmit a low frequency lull – audible only to other giraffe on a stroll or by the water hole, warning them a lioness is on patrol. 
Reflection: What non-verbal ways do we well communicate with our family to protect our kin?
 Challenge: Watch for moments of tension with your fellow humans throughout the day and choose to respond to anger or potential threat by first freezing in your track and instead of retaliating, rather reflecting on a proactive reaction which best serves the collective whole.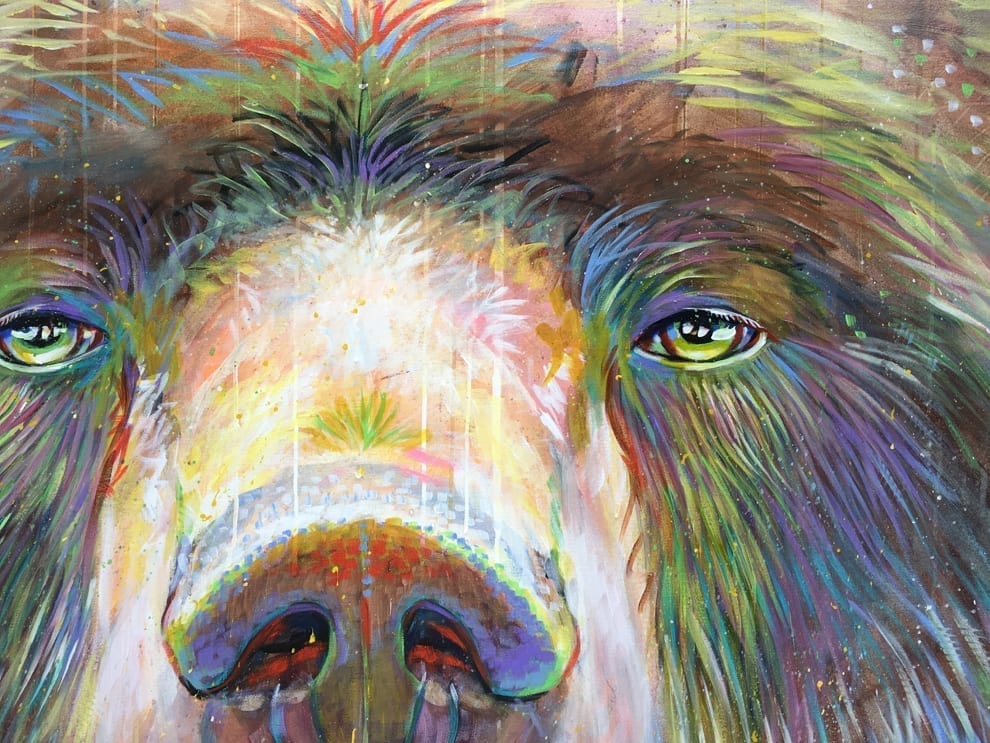 Available in 2019
Naturally Intelligent By Design
Non-Fiction, 365 Inspirations from Animals in Nature
Naturally Intelligent by Design was written by ecologist, anthropologist, and creative writer, Catherine Cunningham, PhD with a forward by Joe Rohde, Creative Executive at Disney Imagineering and wildlife, indigenous culture advocate. Wildlife imagery was contributed by Nature's Reflection Photography and friends. Naturally Intelligent by Design was written as a 21st C almanac in a Dr. Seuss-like way to deliver an entertaining, easy-to-read, short, fun, factual, inspiring reflection on one specially-selected animal every day of the year… year after year after year.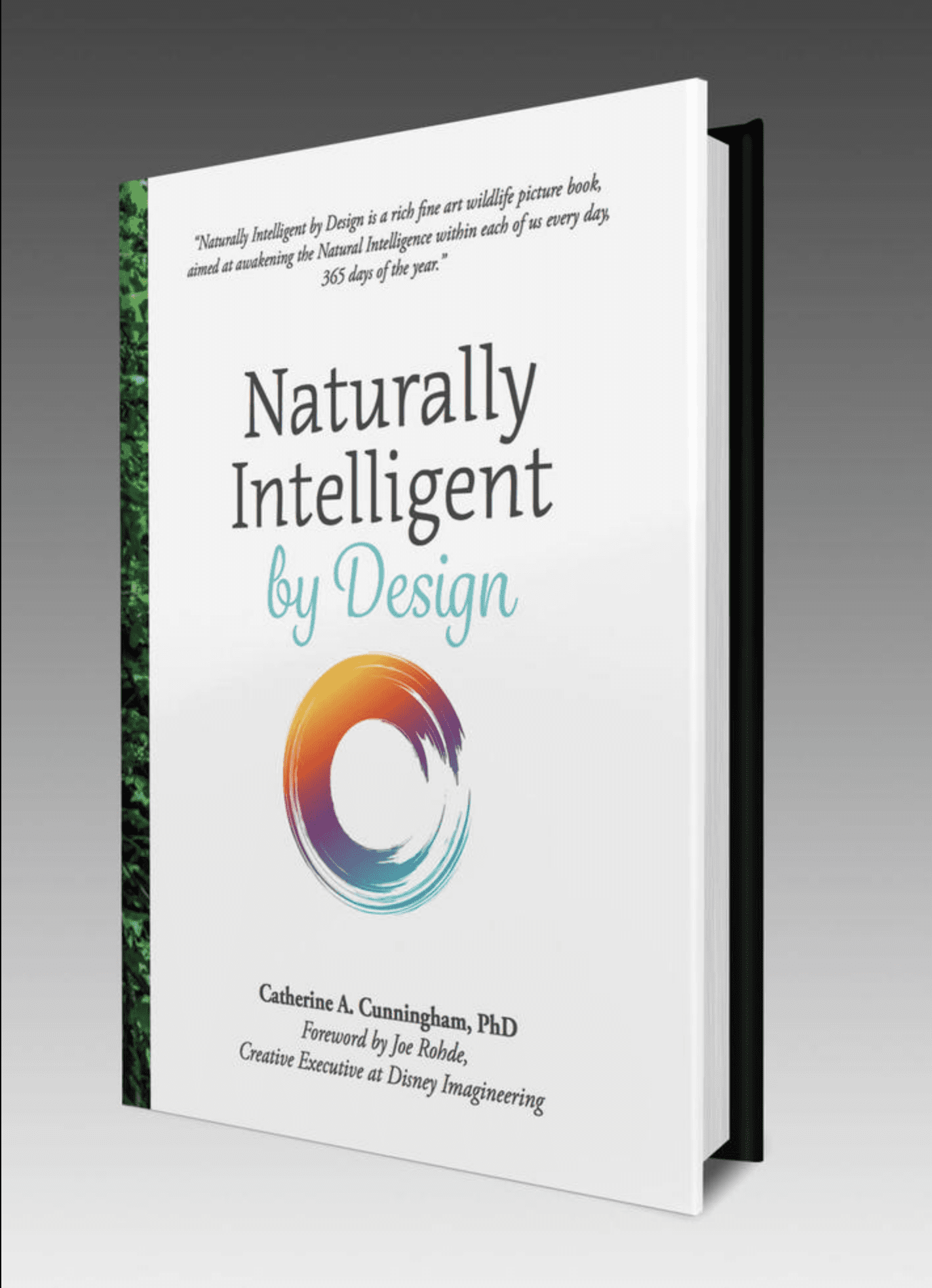 Catherine Cunningham produces
Natural Intelligence Podcasts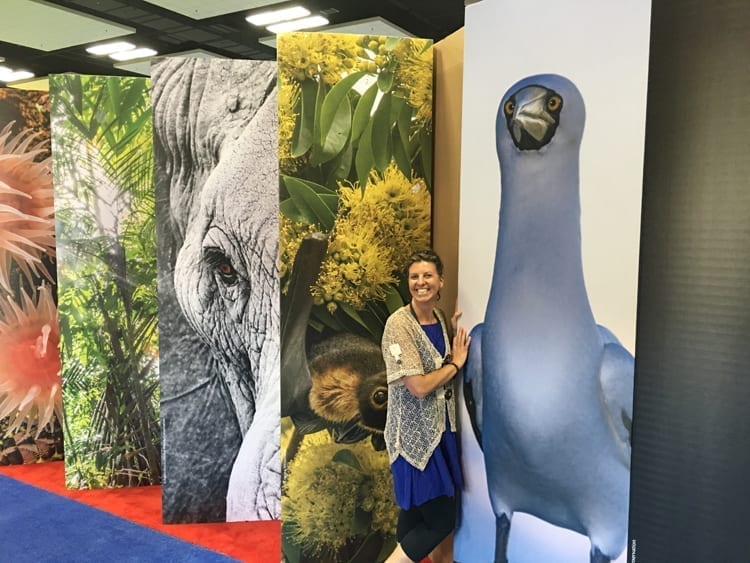 Naturally Intelligent Podcasts
Read by the author, Catherine Cunningham, PhD
Every Friday we highlight one new animal in a 3-5 minute podcast from our collection of 365 animals, showcased in our Naturally Intelligent by Design fine art picture picture book. We welcome you every Friday to listen to our featured animal- to be inspired by their natural intelligence, to share with your friends, and to comment below. Enjoy!