Featured Interview
Lord Nicholas Stern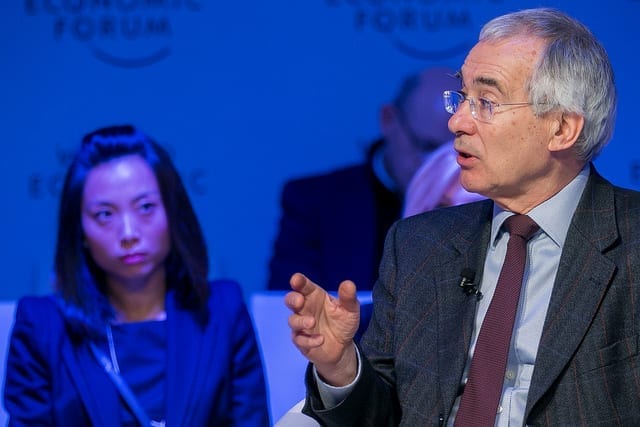 Lord Nicholas Stern
Professor of Economics at the London School of Economics (LSE), President of the Royal Economic Society
The Growth Story of the 21st Century: Investing in our Sustainable Future
Lord Nicholas Stern, Professor of Economics LSE and President of the Royal Economic Society, advises that if we invest in sustainable infrastructure, clean energy, and smart transport systems now; we will catalyze a flood of investment and awaken a stream of innovation that inevitably will transform our world.
Good economic decisions and healthy trade discussions considers all forms of capital that shape our wellbeing now and the wellbeing of those who come after us in future generations. These forms of capital include; physical capital— infrastructure, roads, buildings, technology; human capital- health and education; social capital— equity, good governance, safety, security, trust, community; and natural capital—biodiversity, healthy habitats, clean air and water, vibrant oceans. It is vitally important now that we encourage healthy, relevant discourse on social-human-natural capital among foreign trade ministers and finance ministers; so that they think long term, consider future generations, and account for the health of planet and people in framing national and international policies.
CLICK GREEN PLAY BUTTON TO LISTEN TO PODCAST
Show Me
The New Climate Economy- Unlocking the Inclusive Growth Story of the 21C. India and China are leading the way toward a sustainable growth model. 
Learn More
Read Nicholas Stern's review in China Dialogue of China's 10 cities, 1000 vehicles program and Global Net Carbon Zero Reliance on China
What To Do?
Ramping up for the 2020-2030 decade of the Anthropocene century to bring back the Garden of Eden, what will you do cut your emissions in half? Go electric? Eat health, waste free diets? Travel light? Build smart? Share on your Social Media,
hashtag #mynaturalintelligence