Featured Interview
Manuel Pulgar Vidal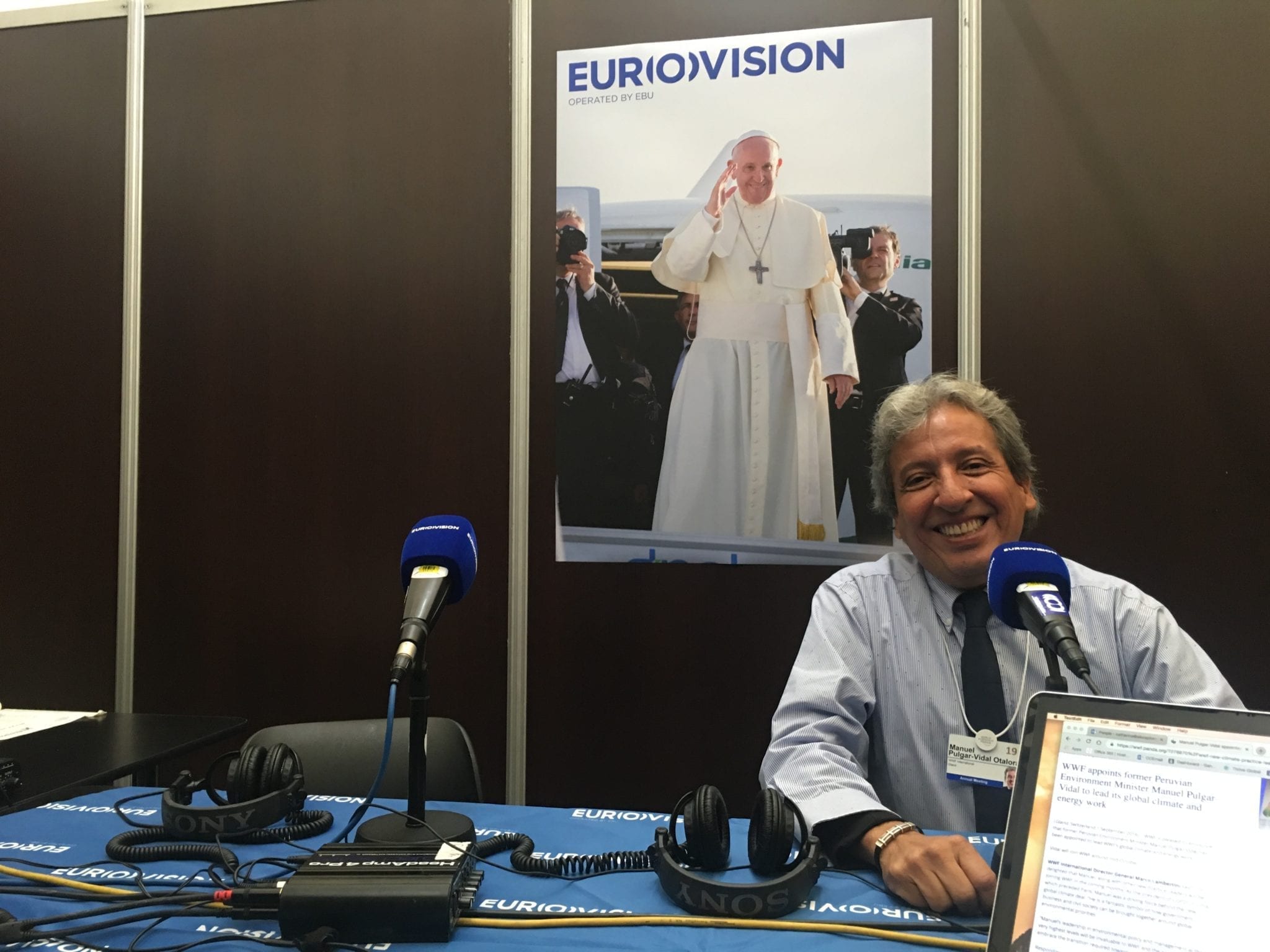 Manueul Pulgar Vidal
Leader of Climate and Energy at WWF International
Caring for Nature, We Care for Our Climate
Manuel brings his passion and lifetime experience working for the ecology and the economy of the planet to the New Deal for Nature. As the Minister of the Environment to Peru and host to the COP 20 – the Climate Change Conference of Parties that constructed the Road to Paris, Manuel was a seminal force of nature in ensuring at COP 21 in Paris we left with the Paris Climate Agreement.
He shares that we need to respect nature laws and bend the curve of our exploitative, destructive human actions toward nature. We need to realize that we are part of nature.. and that by defining clear targets for protecting nature, for protecting biodiversity; and orienting our behavior rightly as stewards to nature; then we can ensure a healthy biosphere, a healthy economy, and a healthy human society, as well.
We also know that by caring for nature, we care for our climate. 30% of the carbon budget is tied to forests, lands, and food. Thus, if we reduce deforestation, adopt more plant-based diets, and regenerate degraded lands; we are already dealing with 30% of the carbon challenge.
CLICK GREEN PLAY BUTTON TO LISTEN TO PODCAST
Linking Human + Nature
Science Advances: The Global Deal targets 30% of Earth to be formally protected, plus 20% of Earth designated as climate stabilization areas. by 2030. #worldenvironmentday #climateaction @wwfintl #newdealfornature @NIWpodcast 
Care for Nature, Care for Climate
Read the Exponential Climate Action Roadmap summary and decide at least one lifestyle change that you will make to do your part in this coming year.
Our Planet Film Series
 The most breath-taking nature film series I've ever seen, heard, experienced in full color and surround sound, guided by the honorable and irreplaceable Sir David Attenborough- a must see for free on Netflix. @Dattenborough @WWFIntl_DG @OurPlanet